Volunteer Advisory Go Team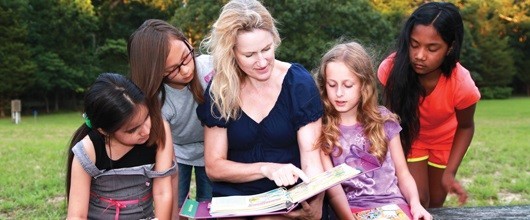 Purpose: The Advisory Go Team is a volunteer-led team of adult volunteers who bring experience and perspective to work collaboratively with the council Member Support Team on council proposals and projects.
Composition: Go Team members are appointed based on an application process and will be comprised of registered GSDH volunteers representing each district of the council.
There shall be a total of sixteen (16) members, four (4) from each of the council's four districts: Northwest, Northeast, Southwest and Southeast. Go Team members serve a 2 year term.
Applications are now open for the 2019-2020 Go Team. Submit your application by October 22, 2018,
Want to learn more? View the Volunteer Advisory Go Team Charter here!
Questions? Contact volunteer@gsdakotahorizons.org
| | | |
| --- | --- | --- |
| Northeast District |   |   |
|   | Carrie Bertsch Vetter | SU 308 Moorhead / Sabin |
|   | Sarah Krogfoss | SU 203 Grand Traills |
|   | Amanda Erickson | SU 305 Northern Lakes |
|   | Kristy Ertelt | SU 293 Heart of South Fargo |
| Northwest District |   |   |
|   | Tara Mitchner | SU 167 Minot AFB |
|   | Tiffany Viehman | SU 167 Minot AFB |
|   | Rachel Carter | SU 158 Williston |
|   | Rhea Beto | SU 150 Bismarck / Lincoln |
| Southeast District |   |   |
|   | Amber Prussman | SU 503 Brookings County |
|   | Carmen Greseth | SU 412 Sisseton |
|   | Megan Howard | SU 402 Aberdeen |
|   |   |   |
| Southwest District |   |   |
|   | Tifanie Petro | SU 650 Rushmore |
|   | Brooke Chastain | SU 658 Northern Hills |
|   | Shannon Perkins | SU 650 Rushmore |
|   | Anne Miller | SU 658 Northern Hills |