HOLIDAY CLOSING:
All GSDH offices and retail stores will be closed on Tuesday, July 4 in observance of Independence Day.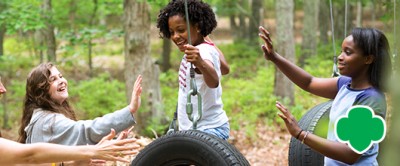 "GSUSA is honored to be recognized on the 2017 World Value Index as the second most valued brand in the world," said GSUSA CEO Sylvia Acevedo. "For more than a century, we have been cultivating girls to serve as female leaders poised to smash glass ceilings and stereotypes across all industries around the globe. "
Continue >

Your Girl Scout year just got easier.

As a Girl Scout volunteer, you already know that your girls love Girl Scouts for the friends, the fun, and all the new things they get to try.
Continue >