Outdoor skills are not only fun to learn, but also are necessary to keep safe when outside. There's so much to do and enjoy outside. But keeping safe and knowing proper skills can open up a whole new world when on an adventure.
Continue >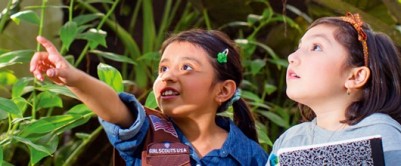 These are unprecedented times, and we know families like yours are looking for ways to bring optimism, joy, and purpose to each day during the COVID-19 pandemic. Whether or not you're familiar with us at Girl Scouts, we're here for you and your family.
We are currently offering families a FREE activity newsletter each week to try Girl Scouts.
Continue >