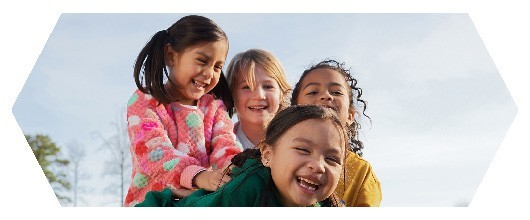 Join Girl Scouts
You're invited. Press play with us.
Making friends, testing her strengths, exploring new possibilities. It's all here for her.
Whether teaming up with others or learning to shine on their own, Girl Scouts have the tools and community support they need to succeed.
Press play with Girl Scouts. Where she can be herself and her confidence can soar.
She's ready to go.
Find an Event
Join us at one of our upcoming in-person events to make new friends learn about Girl Scouts. We'll have all the supplies on-hand, just bring your creativity!
Check back soon for more in-person events.
North Dakota

Check back soon for more events in North Dakota.

| | | |
| --- | --- | --- |
| City/State | Location | Date/Time |
|   |   |   |

South Dakota

Check back soon for more events in South Dakota.

| | | |
| --- | --- | --- |
| City/State | Location | Date/Time |
|      |   |   |

Minnesota

Check back soon for more events in Iowa or join us for a virtual event.

City/State
Location
Date/Time
Detroit Lakes
Community Center Pool Room
826 Summit Ave # 826
Postponed on Nov 11 due to weather.
December 2
6:00-7:30 PM

Request More Information

Explore even more when you become a Girl Scout!
All new members will receive a Family Guide filled with hands-on activities, a special Girl Scout item, and a fun patch.
So what are you waiting for?
And grownups? Whether you have kids, grandkids, or no kids of your own, you can have a front-row seat to the fun and community, too. Press play and volunteer with Girl Scouts. You've got what it takes to change girls' lives.

Frequently Asked Questions

Who can use online registration?

Guardians, adult members, and troop leaders can use online registration to complete membership and activities registrations.  All account users must be 18 years of age or older. 

When registering, will I pick a troop for my Girl Scout?

During the registration process, parents can search by zip code to find a troop that fits their girl's grade, area of town, and/or schedule.

There are two types of troops that may be available:
• Existing troops with space available for new members.
• New troops, which are labeled as "Co Leader Needed".

Co Leader Needed troops are in the process of getting started and have Troop Co-Leader positions that need to be filled before the troop can start meeting.

Please note: not all troops have opted to make their meeting days/times viewable. 

Are scholarships available?

Girl Scouts – Dakota Horizons offers scholarships to members who would otherwise be unable to participate in our program due to financial hardship.  Scholarship allocations are subject to availability within the council's current operating budget. 

Scholarship funds are available for membership dues, girl event fees, and select retail items.  To learn more about each scholarship visit the Scholarship and Aid page.