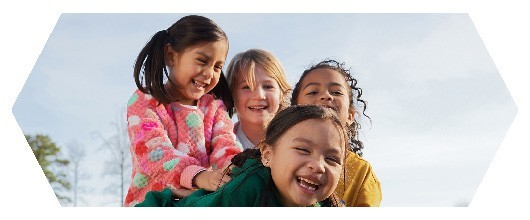 Join Girl Scouts
Welcome to the Launch Pad
Making friends, testing her strengths, exploring new possibilities. It's all here for her.
Whether teaming up with others or learning to shine on their own, Girl Scouts have the tools and community support they need to succeed.
Press play with Girl Scouts. Where she can be herself and her confidence can soar.
She's ready to go.
Find an Event
T-3...2...1...Blast off with Girl Scouts at this free event!
Zoom the galaxy to engineer a rocket during a hands-on activity to give you a sample of what Girl Scouts has to offer. Taking flight now through March 31.
North Dakota

Check back soon for more events in North Dakota.

| | | |
| --- | --- | --- |
| City/State | Location | Date/Time |
|   |   |   |

South Dakota

Check back soon for more events in South Dakota.

City/State
Location
Date/Time
Hartford/Humboldt
West Central Elementary School Cafeteria
303 E 2nd St
May 16
5:30 - 6:30 PM

Minnesota

Check back soon for more events in Minnesota.

| | | |
| --- | --- | --- |
| City/State | Location | Date/Time |
|   |   |   |

Request More Information

Explore even more when you become a Girl Scout!
All new members who join by June 10 qualify to receive these incentives.
T-shirt (April 1-28)

Renew your membership by April 28 to receive the official Explore More t-shirt.

All adults, girls, and Lifetime Members (with role renewal) qualify to receive this year's t-shirt.

Once renewed, watch for an email from Girl Scouts Dakota Horizons on details to request your t-shirt size.
All sizes must be submitted by May 8, 2022. 
T-shirts will be mailed to a Troop Co-Leader in August.

Paint Your World Purple Event (April 1 to May 13)

If you've ever asked how tall the world's tallest rainbow is, laughed until your sides hurt, or helped a friend speak up for themselves, guess what? You're a Purple Person! It sounds like you're a Girl Scout, too. Girl Scouts and Purple People love learning about things like space dolphins, laughing at silly jokes with Grandma, and making sure the world is full of playgrounds.

Paint your world purple and join us for a virtual event on Thursday, May 19 with actor, producer, parent, and Girl Scout alum Kristen Bell, co-author of #1 New York Times bestseller The World Needs More Purple People, as she chats about what it means to be a Purple Person and completes fun activities to show off those Purple People skills.


This virtual event will air at two times on Thursday, May 19 at 6:30 p.m. ET and 6:30 p.m. PT. Join early at 6 p.m. ET/PT for a special pre-show featuring Girl Scouts from across the country.


This members-only event is open to Girl Scouts who join or renew their membership from April 1 through May 13. New members and returning members can purchase their membership and sign up for this exclusive event at the same time.


Both membership renewal and registration for the event must take place by May 13 in order to attend. 

BIG Event Ticket (April 1 to May 31)

Explore STEM in a new way at this interactive event taking place in September and October. With free access, you'll have a blast enjoying interactive sessions, exhibitor booths and tons of Girl Scout fun!

Ticket information will be emailed to caregivers in August.

Explore More Patch and Charm (April 1 to June 10)

Explore More for another year as you work to collect all 4 charms to complete this patch set.

Patch - Renew your Girl Scout Membership any time.
Trefoil Charm - Renew your Girl Scout Membership by June 10.
Seal Charm - Participate in the 2022 Fall Product Program.
Dolphin Charm - Participate in the 2023 Cookie Program.
Tent Charm - Attend Girl Scout Camp in Summer 2023.

Patch and Trefoil Charm will be mailed to a Troop Co-Leader in August.
And grownups? Whether you have kids, grandkids, or no kids of your own, you can have a front-row seat to the fun and community, too. Press play and volunteer with Girl Scouts. You've got what it takes to change girls' lives.

Frequently Asked Questions

Who can use online registration?

Guardians, adult members, and troop leaders can use online registration to complete membership and activities registrations.  All account users must be 18 years of age or older. 

When registering, will I pick a troop for my Girl Scout?

During the registration process, parents can search by zip code to find a troop that fits their girl's grade, area of town, and/or schedule.

There are two types of troops that may be available:
• Existing troops with space available for new members.
• New troops, which are labeled as "Co Leader Needed".

Co Leader Needed troops are in the process of getting started and have Troop Co-Leader positions that need to be filled before the troop can start meeting.

Please note: not all troops have opted to make their meeting days/times viewable. 

Are scholarships available?

Girl Scouts – Dakota Horizons offers scholarships to members who would otherwise be unable to participate in our program due to financial hardship.  Scholarship allocations are subject to availability within the council's current operating budget. 

Scholarship funds are available for membership dues, girl event fees, and select retail items.  To learn more about each scholarship visit the Scholarship and Aid page.